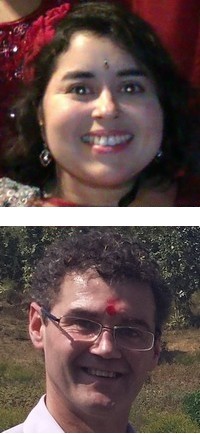 About us
Cotton Smiles
All fair & all organic
All our products are made in India from 100% Fairtrade certified organic cotton.
Cotton Smiles was founded by husband and wife team Jim Hayman and Vineeta Gupta to support the Fairtrade movement, providing better prices, decent working conditions and fair terms of trade for farmers and workers.
Our products are independently certified by the Fairtrade Foundation to be made from cotton produced by small-scale farmer organisations meeting the Fairtrade Standards :-
Protecting workers' rights.
Protecting the environment.
Paying the Fairtrade Minimum Price when higher than the market price, ensuring the farmers have an assured income.
Paying the Fairtrade Premium to farmer organisations for investment in business or community projects.
Find more about the Fairtrade Foundation here.
The Standards are set by Fairtrade International. Find out more about Fairtrade International here.
The Fairtrade certification system is run by FLOCERT, which uses qualified auditors to confirm compliance with the Standards. Find out more about FLOCERT here
We are committed to strong ethical policies throughout our supply chain and across our business.